Fifty-five years after the first release of the Ford Mustang, Ford is giving the next generation an electrifying touch. Ford announced the debut of the Mustang Mach-E, an all-electric SUV inspired Mustang. The Mach-E will be available in rear-wheel drive and all-wheel drive as well as with a standard battery or an available extended-range battery. Reserve yours today!
Efficiency and Performance
Whether you're looking for efficiency or power, the Mustang Mach-E has you covered. The Mustang Mach-E rear-wheel drive paired with the extended-range battery will get you at least 300 miles per full charge. For those who want more power, the all-wheel drive option paired with the extended-range battery will produce 332 horsepower and 417 lb.-ft. of torque. The all-wheel drive Mustang Mach-E is the first Ford production vehicle to be tuned by the Ford Performance team and has been tested rigorously to stand driving in the elements. 

  For those looking for a little more power, the Mustang Mach-E will also be released in two special performance editions: the Mustang Mach-E GT and the Mustang Mach-E GT Performance Edition. The GT is expected to reach 0-60 mph in under 4 seconds while the GT Performance Edition will accelerate 0-60 mph in the mid-three-second range, competing with the Porsche 911 GTS. Both performance models are expected to generate 459 horsepower and 612 lb.-ft. of torque. Experience the throwback for yourself, and reserve yours today!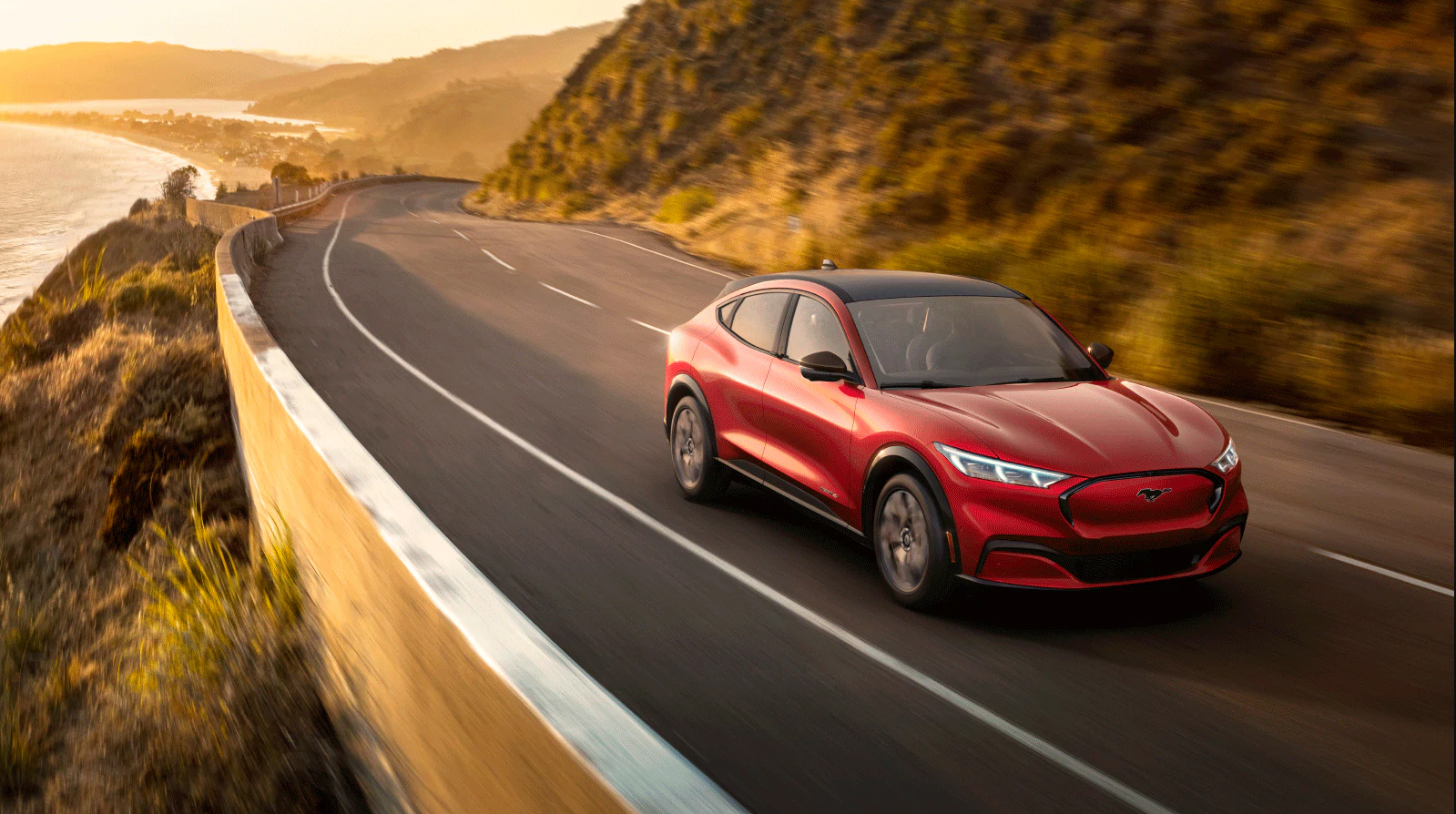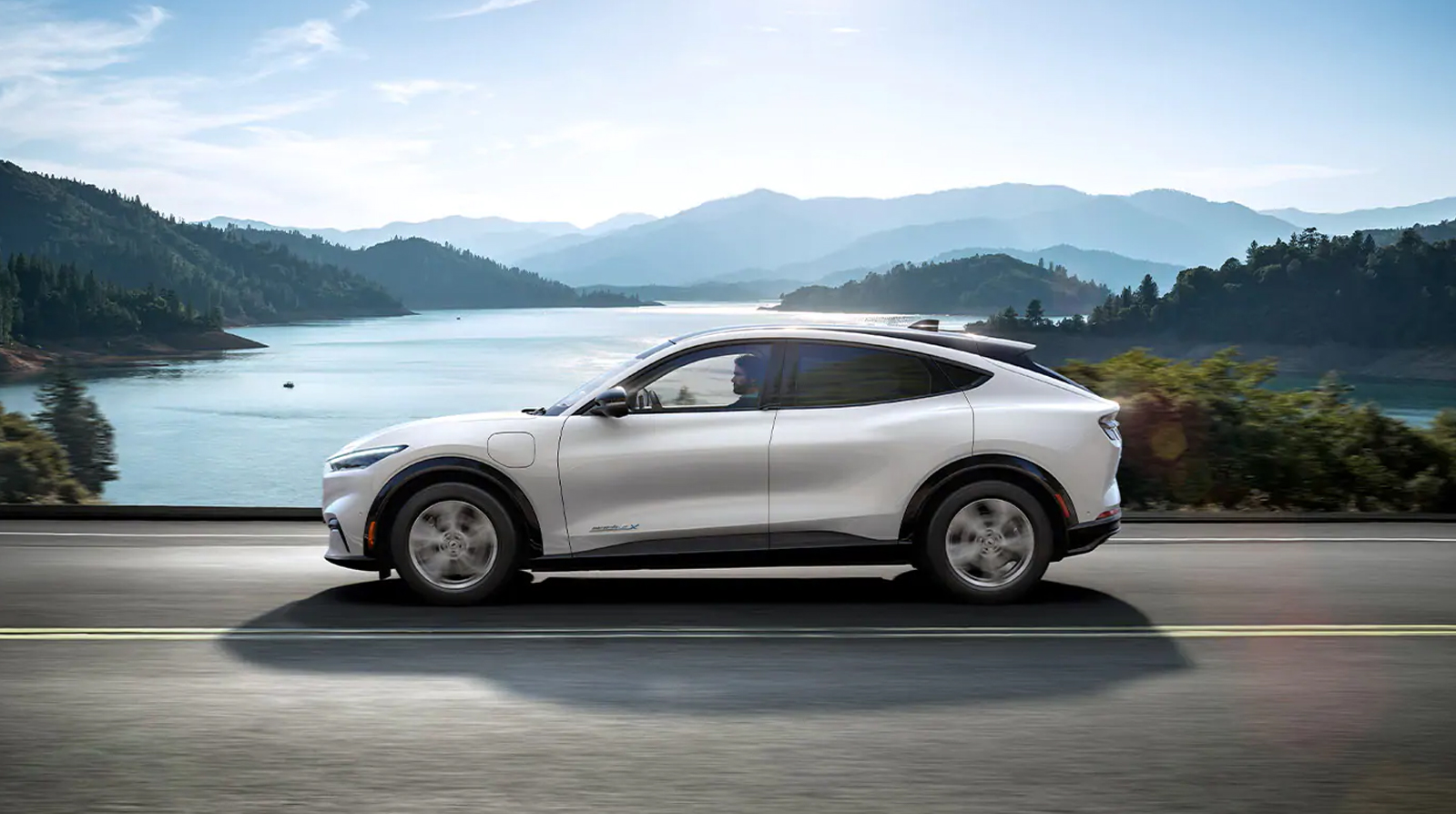 Features You'll Love
Whether you're looking for simple conveniences such as a drainable front-trunk storage space to the latest technology features, you'll love everything the Mustang Mach-E has to offer. Featuring 59.6 cubic feet of maximum storage space in the back and a 4.8 cubic feet drainable front-trunk storage space, you'll have ample room to store all of your cargo. In addition to ample storage space, the Mustang Mach-E also debuts Ford's latest technology features including Phone-As-Key Technology and the next generation of SYNC. Phone-As-Key allows you to turn your phone into your key and remote, unlocking and starting your vehicle as it communicates with your vehicle via Bluetooth. The next generation of SYNC features predictive technology, so your commutes can get a little easier as SYNC prompts you to do the things you were already planning on, such as calling home after work.
Reserve Yours Today
The future is knocking, don't miss it. Reserve your all-electric Mustang Mach-E today. Head over to Ford.com and create a Ford account. Once the account is made, you can select Keller Bros Ford Lebanon as your preferred Ford dealer and supply a $500 deposit with a valid credit or debit card. Make sure to claim yours today!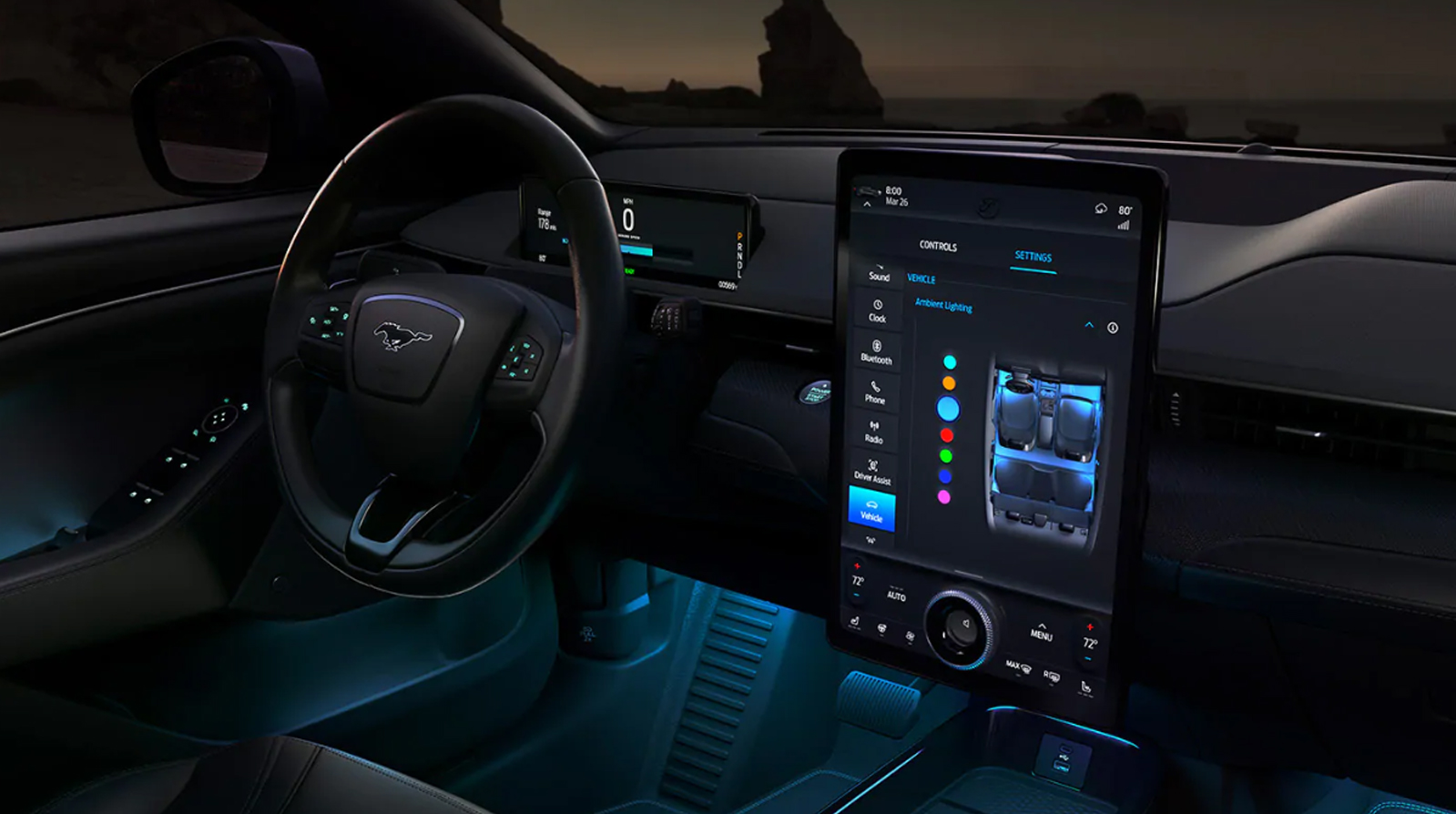 * Offers subject to change without notice. See dealer for details.