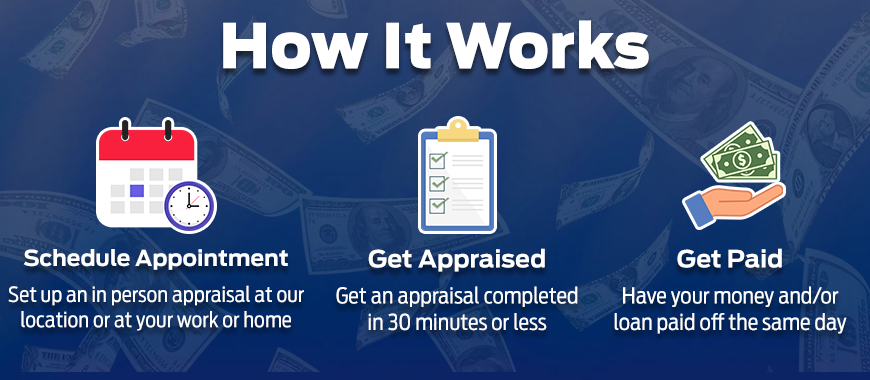 Why go through the hassle and stress of selling your car yourself or keeping a car that you're ready to swap out when you could sell your car to us at Keller Brothers in four simple steps? Our process is quick, easy, and convenient for you, making it easy for you to trade in and get a cash offer for your old car! Here's how it works.
Set Up an Appraisal
The first step is to get your car appraised. We make this easy for you with in-person appraisals both at our dealership in Lebanon, PA, or at your home or place of work!
Get an Appraisal Completed
We know you have a busy schedule with lots to do, so wherever your appraisal takes place, we'll be able to gather the information we need in 30 minutes or less. You won't have to take hours out of your day in order to sell your car when you work with Keller Brothers!
Same-Day Payout
Once your appraisal is completed, you'll have your cash offer or your loan paid off on the very same day. We believe that selling your car doesn't need to be a drawn-out affair, so we keep it quick and simple.
No Purchase Necessary
If you're not interested in trading in your vehicle for something different or newer, no worries! You're under no obligation to purchase a new vehicle from us when we buy your used car. You can have a cash offer on the same day!
You can save yourself a major headache by selling your used vehicle to Keller Brothers Ford in Lebanon, and receive a cash offer or put your trade-in towards a new car in no time! If you're interested, please contact us to schedule an appraisal!
Custom Vehicle Landing Page by

BitMoto