RANKED #4 IN THE NATION ACROSS ALL BRANDS AND MANUFACTURERS!

RANKED #2 FOR FORD AND LINCOLN DEALERS!
Read Our Reviews
Leave Us a Review
What is a Reputation Score? Measured on a scale of 0 - 1,000, Reputation.com's Reputation Score is a comprehensive index of the digital presence of business locations in more than 70 industries. It is calculated based on multiple factors measuring overall review sentiment across review sites, business listings accuracy and other indicators that reflect the consumers' car-buying experiences and opinions about dealerships - online and onsite. Keller Bros. Ford Lebanon ranked #4 across more than 16,000 other dealerships across the nation with an overall Reputation score of 913 out of 1,000! For Ford and Lincoln dealers we placed #2 in the USA. We cannot thank our customers enough - for the trust you place in us for your purchases and service work, the referrals to your friends and families, and for continuing to come back to our dealership in Lebanon, PA time and time again! We thank you!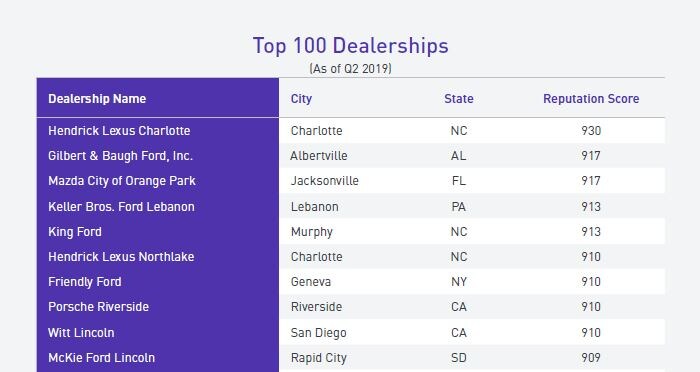 Read Our Reviews
Welcome to the Keller Bros. Family
Since 1921, we have been Driven to Serve and we plan to keep it that way. Whether your visit is for sales or service, we want to greet every customer with an experience ephasizing integrity, trust, and overall customer satisfaction. Let our team show you why Keller Bros. Ford in Lebanon has been rated the best dealership for all of your vehicle needs in Pennsylvania.